What is a Medical Receptionist?
A medical receptionist is the person in a medical office who greets patients, vendors and medical and pharmaceutical sales representatives in person and on the telephone. Depending on the work environment, his duties may include those in both the front and back offices. He may work for a single, private practice doctor or for a group of physicians in a medical office or health care clinic.
Since the medical receptionist is normally the first point of contact for new and existing patients, he is typically expected to be outgoing, empathetic and friendly. His job normally entails setting, verifying and rescheduling appointments as necessary. He is commonly required to resolve scheduling conflicts to the satisfaction of the physicians and patients.
In addition to verbal communications, a medical receptionist is usually required to communicate via email and regular mail. He is customarily required to request information from other physicians and insurance companies and communicate with vendors, medical testing facilities and hospitals. If there are insurance or billing issues, the receptionist is ordinarily expected to initiate communications to resolve them.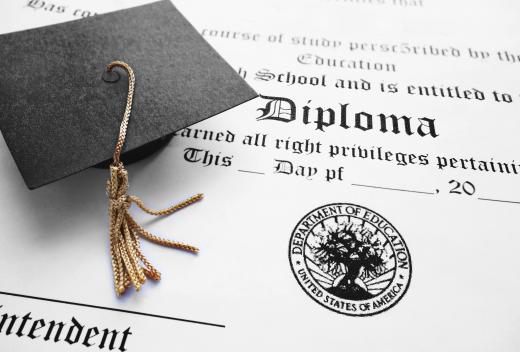 Most medical receptionists are expected to have a good working knowledge of computer hardware and software. His job frequently requires him to create memos, office signs and spreadsheets and maintain databases of patient information. All of these require utilizing an array of software applications and hardware peripherals such as printers and external disc drives.
Filing charts and related paperwork are common tasks of a medical receptionist. Other normal duties often include medical billing and completing insurance papers for private and public carriers. Properly maintaining X-rays and lab reports is normally part of the job.
Some people in this position, particularly those in small offices, are frequently expected to interact with vendors and suppliers. This communication is often necessary to maintain inventories of office products and schedule maintenance and repair of office equipment such as copiers and fax machines. If a stockroom is part of the office setup, the medical receptionist is normally in charge of keeping it orderly and full of necessary supplies.
A high school diploma or equivalent is necessary to apply for this position. Technical institutes and some colleges frequently offer two-year programs in medical assistance or medical reception that are preferred by many employers. Experience in a medical or general office environment is desirable. Knowledge of medical terminology, insurance billing practices or medical office software is an asset for medical receptionist job applicants.
AS FEATURED ON:
AS FEATURED ON:
By: Tiler84

A medical receptionist may need to maintain office prodcuts and machinery.

By: zimmytws

A high school diploma or equivalent is required to become a medical receptionist.

By: Lisa F. Young

A medical receptionist may be responsible for scheduling appointments and greeting patients as they arrive.

By: Nuno Alves

Medical receptionists are tasked with setting up appointments for patients.