What is the Civil Service Exam?
The civil service exam is a comprehensive test given to those who want to become a civil servant, a term often used to refer to a professional job in the US government. Passing the exam is a prerequisite to many government jobs at the local, state and federal levels. These civil service jobs may each require a different civil service exam, depending on the situation. Questions are generally split between those related to general knowledge and academics, as well as specific knowledge requirements based on the job .
General Knowledge
General knowledge portions of the civil service exam cover subjects such as basic arithmetic and possibly even advanced arithmetic, depending on the job. These questions may be particularly suited to money handling or word problems based on different careers. Interpretation of graphs and statistics may also be a portion of the test, especially for those going into fields that are more analytical in nature, such as finance and government accounting jobs.
The civil service exam also focuses a great deal on language skills, especially English. Those interested in taking the exam should make sure they understand grammar, can spell adequately, and write a composition well. Just about every civil service exam covers these basic skills.
Job-Specific Sections
In addition to the general knowledge portion of the test, there are job-specific questions that focus on knowledge any professional in a certain field should know. For example, people applying to become police officers may need to answer questions based on state law and general law enforcement. This can also include questions relating to ethics and best police practices. Local tests may include municipal law, while others might cover the laws of each individual state.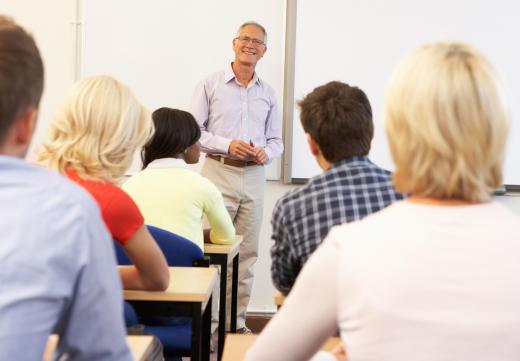 A civil service exam may also touch on other job-related duties, such as customer service, reasoning, and memory. These questions are very important for those in most government jobs, nearly all of which require some interaction with the public on a regular basis. For those interested in management positions, there are tests that more directly address issues in this field.
Taking the Test
Taking a civil service exam often requires registering ahead of time. In many cases, the exam is administered by the agency that is hiring new people. This means they can be administered at different times, depending on turnover, and some agencies give them on a regular schedule. At other times, the agency offers them as needed to fill a position, in which case someone may have to check back regularly with the hiring organization.
Similar Exams
Other countries outside of the US often have similar tests that need to be taken by government employees. This depends on the laws and regulations of each country, however, so people interested in local or federal government work should consult with the appropriate agency for their area. In the UK, for example, people may need to pass similar tests to become civil servants or join certain branches of the military.
AS FEATURED ON:
AS FEATURED ON:
By: Igor Mojzes

Individuals who are interested in obtaining a professional job in the US government must pass the civil service exam.

By: uwimages

Many questions on Civil Service Exams are multiple choice.

By: Monkey Business

Some test prep agencies may offer courses for the most popular civil service exams.