What is the Minimum Age to Become a Police Officer?
Many different countries have a minimum age to become a police officer, and that age can depend upon the agency that is hiring and the location of the agency. Some peace officer organizations also impose a maximum hiring age, but this can be challenged if the person is physically fit and he/she has held other civil service or government jobs. For instance, people who were formerly in a country's military service may be able to override maximum age requirements.
In the US, the minimum age to become a police officer in a lot of states is 20. Jobs with state or federal peace keeping and investigatory agencies usually require people to be 21. Meeting the minimum age requirement is not difficult since many people will need to complete at minimum a couple of years of college prior to getting hired by a peace keeping agency. Though some departments will hire people who have a high school diploma or the equivalent, applicants with an associate's or bachelor's degree (AA or BA) may be preferred. Numerous state and federal agencies require a bachelor's degree, and most people don't receive these until they are at least 21.
Maximum age requirements in the US can vary by agency and location. Sometimes the maximum is the age of 65 and others times it is less than 40. Since getting a job can be competitive, people who are older may be less preferred. However things like fitness and previous work can matter too.
Most police officer jobs in the UK set the minimum age to become a police officer at 18. Candidates may be accepted into training programs when they're half a year younger than this. Those who have higher degrees can be preferred over candidates who have simply completed high school. UK police programs may vary in maximum age they set, and some do not specify an age maximum.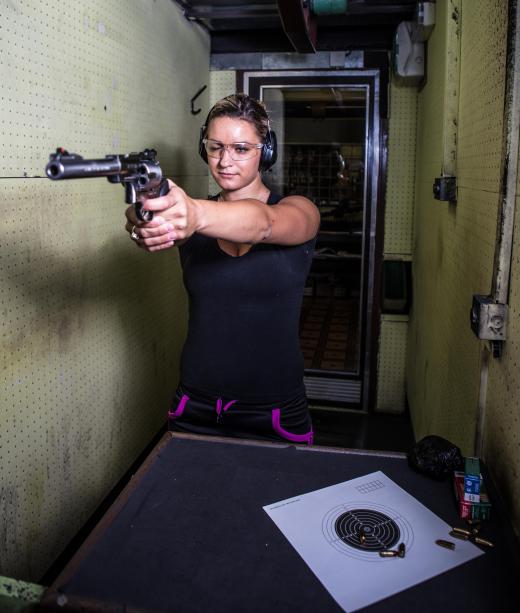 Canada also sets the minimum age to become a police officer at 18. Yet again, there may be certain advantages to pursuing more advanced degrees than a high school diploma, prior to applying. Some agencies do require extra training or will look with more favor upon those who have bachelor's or associate's degrees in fields like criminal justice.
Numerous countries and states, as well as the many agencies that may maintain a police force, all have different age requirements. The best way to determine at what age a person can become a police officer and whether any maximum or minimum age standards are in place is to talk with the local police force or with an accredited school that offers police academy training. Age is just one of the numerous requirements that people may need to fulfill in order to train and find employment in this field, and it's a good idea to make sure that a person meets all standards for employment prior to investing time in training.
AS FEATURED ON:
AS FEATURED ON:
By: AHMAD FAIZAL YAHYA

Some states allow people to become police officers by age 20.

By: jurra8

Police officers typically receive training on how to handle and fire hand guns.

By: aijohn784

Numerous countries and states have different age requirements for becoming a police officer.