How do I Become a Kitchen Steward?
A kitchen steward oversees all non-cooking jobs in a professional kitchen. From dishes to sanitation and efficiency improvement, you need to be able to manage many tasks at once if you want to become a kitchen steward. This profession, though, helps ensure that chefs and cooks can do their job properly and create delicious meals. No matter whether you want to work on land, air or sea, there are always interesting employment environments for stewards.
There are no educational requirements to become a kitchen steward because actual work experience is more highly prized by employers. Beginning your career by working in as many cooking and non-cooking roles in a kitchen will help you understand the way restaurants operate. Knowing the intricacies of a functional kitchen staff will allow you to make the best managerial decisions for those working under you.
If you want to become a kitchen steward, you must have an intimate knowledge of cleaning and the governmental regulations that must be met. Many countries have a health department that regulates what needs to be cleaned in a kitchen and how thoroughly. As a steward, you will be expected to know these rules completely and be able to advise non-cooking kitchen staff on how to properly clean and sanitize equipment.
This aspect of the job consists of many elements that are overlooked by newcomers. Most understand that this includes sanitizing pots, pans and cooking surfaces. It also includes cleaning the floors and ceilings, the freezer and food storage facilities, disposing of garbage properly and more.
Dish washing is another large aspect of the job for anyone who plans to become a kitchen steward. Managing kitchen staff in charge of cleaning the various serving dishes, pots, pans and silverware is an enormous job. Here, again, there are health regulations to consider, as well as turnaround time. You need to be able to evaluate talent for this job and help them understand the job's importance in order to ensure all the dishes are properly cleaned.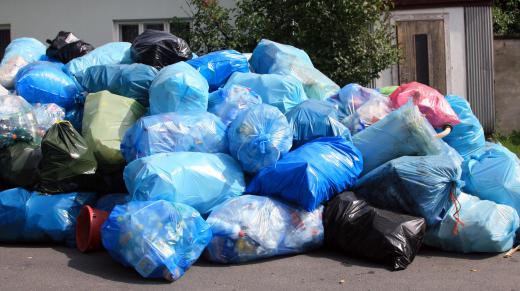 Many kitchens operate the same, but the environment you work in, if you choose to become a kitchen steward, has an almost unlimited amount of variety. Kitchens at fast food restaurants, five-star dining establishments, a hotel restaurant and others are common places to act as a kitchen steward. There also are many other options available for your more adventurous side. Ships, such as military vessels and cruise ships, always need the help of a kitchen steward. Many larger luxury airplanes also have kitchens and frequently employ a steward to keep the tight quarters clean and operable.
AS FEATURED ON:
AS FEATURED ON:
By: Rawpixel

Cruise ships may be a good employment choice for kitchen stewards with a sense of adventure.

By: WavebreakmediaMicro

Kitchen stewards must be able to manage a variety of tasks.

By: Petr Nad

Kitchen stewards may be responsible for proper garbage disposal.

By: CandyBox Images

Kitchen stewards often have experience in food preparation.