What are the Different Sales Clerk Jobs?
A sales clerk is someone who provides sales and administrative services for a business that sells products or services. The primary difference among the different sales clerk jobs generally has to do with the merchandise being sold. Sales clerks can be found in a variety of businesses from clothing stores to grocery stores to tech and gadget stores. Stock clerks, store clerks and cashier clerks may have very similar, if not the same, job responsibilities as a sales clerk. In addition to the different products or services involved, sales clerk jobs vary in many other ways including the type of customer the product or service is being sold to, cashier responsibilities, the hourly commitment, and payment structures.
Sales clerk jobs are most prevalent in businesses that sell to the final consumer, but they can be also be found in settings that sell products on wholesale. Regardless of the buyer's status, a sales clerk should typically be friendly and provide good customer service. The clerk will likely be required to close deals in the store, and in order to do so, know the product or service they are selling. Oftentimes, the customer will look to the sales clerk for advice and information on the product or service they may purchase.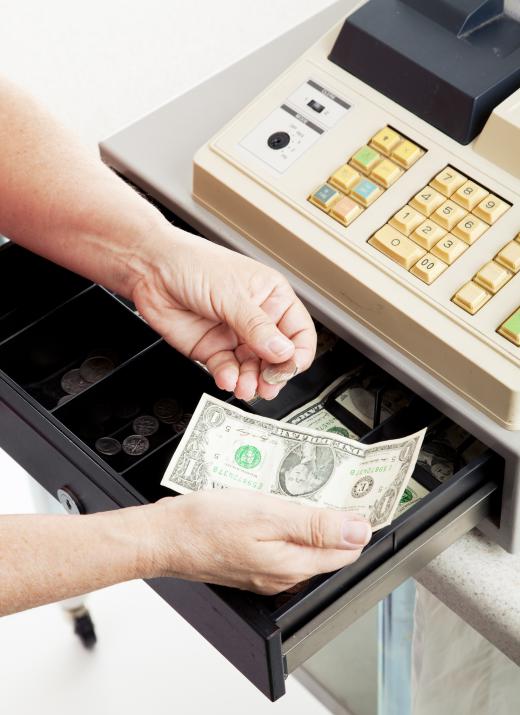 Some sales clerk jobs require cashier training. In fact, some sales clerk positions are essentially cashiers or cashier clerks. In these cases, cashier training is typically provided on the job. On the other hand, some sales clerk jobs require the clerk to be on the floor. A sales clerk that sells cell phones in a tech and gadget store is one such example. In these cases, the clerk will need to be able to be on his or her feet for long stretches of time during the workday.
Another difference among sales clerk jobs revolves around the number of hours the clerk is required to work. Some businesses may require a 40-hour week commitment with a fixed schedule while other businesses change their schedule every week. Other businesses may employ part-time sales clerks. Whether a company hires full-time or part-time clerks, shifts typically start before the store opens and usually continue after the store closes so the floor can be organized for the next business day.
Some sales clerk jobs require clerks to work overtime. This is especially the case during holidays or times when the store is offering a sale to its customers.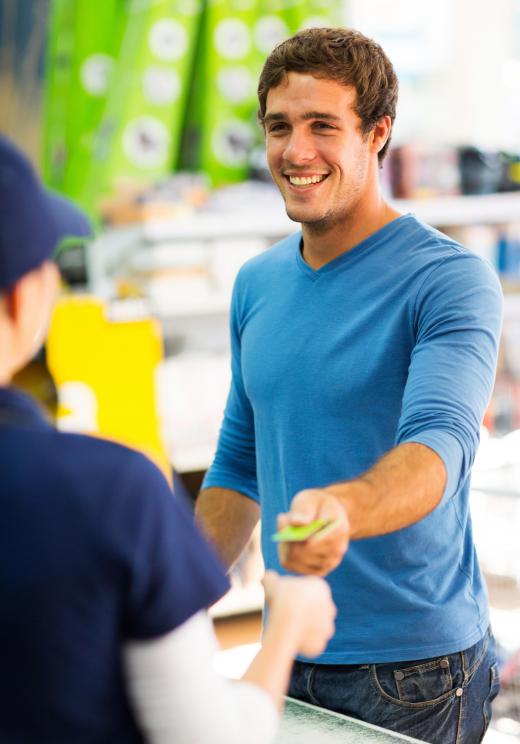 Sales clerk jobs also differ in the way the clerk is paid. Some sales clerks are paid at set hourly rate, while others are paid on commission. This means that the clerk will receive a set percentage of the sales he or she makes. Many jobs that are commission-based require employees to meet a certain selling goal each day. If this is not achieved, sometimes known as "not making draw," the amount not made will be reflected in the clerk's paycheck.
AS FEATURED ON:
AS FEATURED ON:
By: Lisa F. Young

Many sales clerks have cashier responsibilities.

By: Monkey Business

Sales clerks might do checkout work at a grocery store.

By: michaeljung

The responsibilities of sales clerks often include running a cash register and stocking merchandise.

By: Robert Kneschke

Some jobs require sale clerks to work extra hours, particularly around the end-of-year holidays.