What Does a Beautician Do?
A beautician, sometimes known as a cosmetologist, hair dresser, or hair stylist, is a personal appearance professional who is trained and licensed to cut, style, and color hair and perform other cosmetic services. The exact types of services that a beautician can perform vary by jurisdiction, but in addition to hair care, beauticians can often perform facials, apply makeup, and offer hair removal services. In the United States, cosmetologists are licensed by individual states, each of which has its own requirements for licensure and sets its own limitations on the types of services that they can perform.
Beauticians are typically associated first and foremost with providing hair care services to their clients and are trained to properly cut and style hair. In addition, these professionals often perform various chemical treatments on the hair, including curling, straightening, and coloring services. Some hair stylists have additional training in other hair enhancement techniques, such as African hair braiding or attaching hair weaves and extensions. In many jurisdictions, it is against the law for someone to perform hair services on another person for compensation if he or she is not a licensed beautician.
In addition to caring for his clients' hair, a beautician may perform other beauty services, depending on the scope of his license to practice cosmetology. In many places, a cosmetologist is able to offer skin care services, including facials and makeup applications. A beautician may also be permitted to perform nail care, such as manicures and pedicures, as well as many hair removal techniques, such as waxing, plucking, or threading. In some areas, however, certain hair removal techniques, such as laser hair removal and electrolysis, may be restricted to professionals who hold specialized licenses or certifications in one of these methods. In some jurisdictions, a beautician may also be able to offer non-therapeutic massage.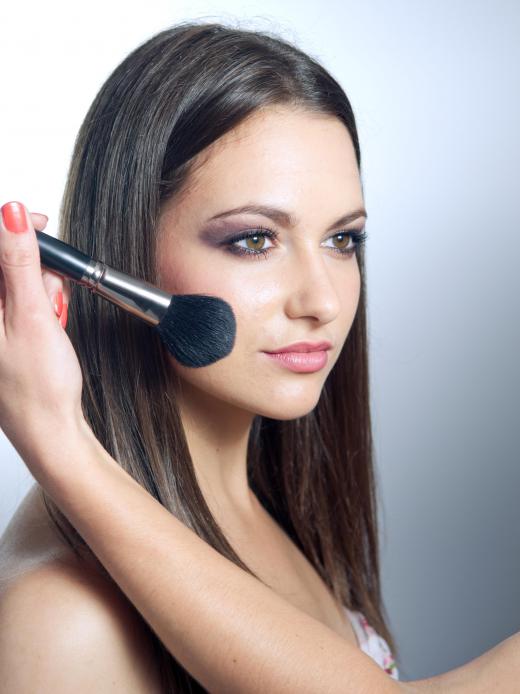 Usually, beauticians receive their training through a vocational school program. The length of their course of study varies by the cosmetology licensing laws in the jurisdiction in which they wish to practice cosmetology. After completing their education, which often includes both classroom training and practical experience in a school clinic, they may be required by law to pass a licensing exam. Once licensed, they can begin to practice any branch of cosmetology as defined by law. In many places, a beautician must complete continuing education courses on a regular basis in order to keep her license in good standing.
AS FEATURED ON:
AS FEATURED ON:
Artificial fingernails applied by a beautician.

By: Viktor Pravdica

Some beauticians apply makeup as well as offering other skin care services.

By: JackF

Hair care is often one of the main functions of a beautician.

By: Daria Filiminova

Beauticians use various hair styling tools, including flat irons.

By: Africa Studio

A beautician may provide hair coloring services.