What does a Fire Commissioner do?
A fire commissioner oversees fire services for a specific jurisdiction. Fire commissioners' job duties generally are split into two categories—supervision of fire services provided and management of business policies, such as budgets and personnel. A commissioner's jurisdiction can vary from local to regional levels, depending on the position. Depending on local laws, a fire commissioner may be appointed to the position by another government official or elected into office.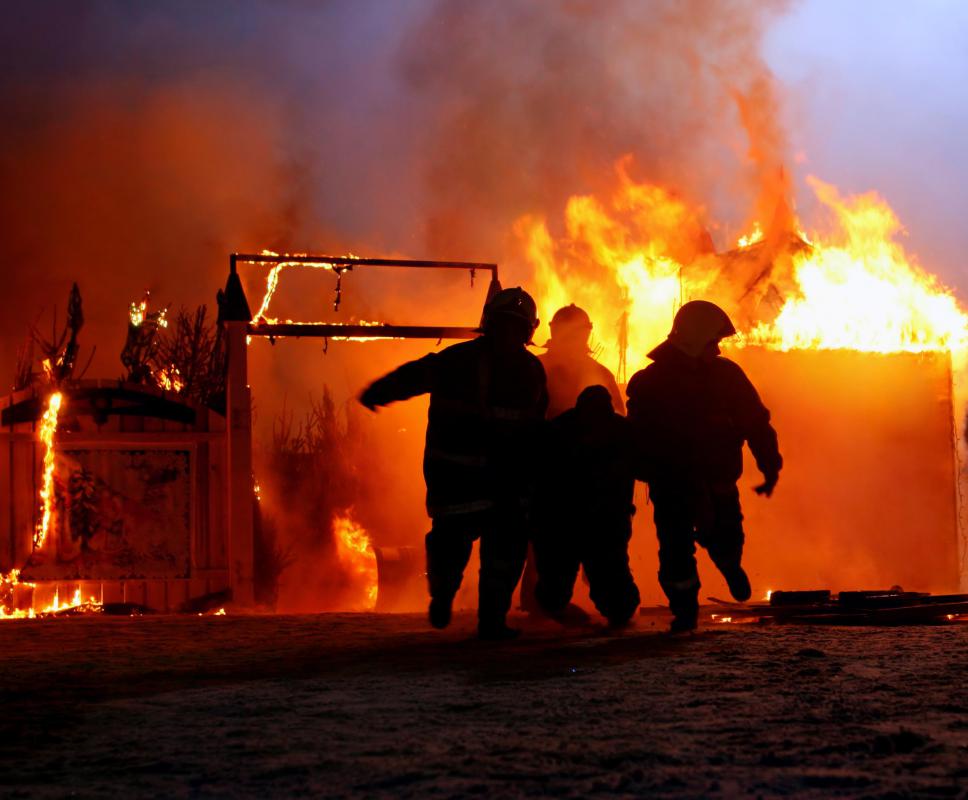 A fire commissioners' supervision of fire services covers many areas, though specific duties depend on the size of the jurisdiction. Primarily, a commissioner will ensure that fire departments are effectively supplying firefighting services and have the necessary equipment to do so. Fire commissioners may also lead investigations into major or suspicious fires and are usually responsible for non-emergency services provided by the fire department. These may include enforcement of fire and building codes, issuing citations for noncompliance, oversight of fire safety inspections and community fire prevention education.
At the local level, fire commissioners are typically part of a larger fire commission board. The board sets the mission for the local fire department and individual commissioners are responsible for implementing measures to achieve that mission. The commissioners in small provinces also tend to have a hands-on role in firefighter personnel policies, such as hiring, firing and promotion decisions. Fire commission boards at the municipal level in the United States often have the power to levy taxes for fire service provided to the community and as such, the commissioners are usually elected to office.
In larger jurisdictions, such as major cities, a fire commissioner is more likely to be appointed by an official. The commissioner also is more likely to act alone instead of as a member of a larger fire commission board. City and regional fire commissioners usually play a more supervisory role and delegate day-to-day management decisions, such as hiring and firing, to fire chiefs. A fire commissioner in a larger district often appoints subordinates, such as fire chiefs and deputy fire commissioners as well.
There is no one set of requirements to become a fire commissioner. Often, commissioners have a strong background in fire service and have worked as a firefighter or emergency responder. Fire commissioner salaries vary by location and depend on responsibility level and experience. At the municipal level, the position may be on a volunteer basis or provide a nominal fee for part-time service. Full-time fire commissioners for major cities or regions can expect to earn a salary in line with other supervisory positions.
By: Ingus Evertovskis

Fire commissioners often have worked as firefighters.

By: Tatiana Belova

Fire commissioners typically are supervisors and business managers for their departments.

By: roza

Fire commissioners often have prior experience as first responders in emergencies.

By: kemaltaner

Fire commissioners may approve purchases of new equipment for use in extrications and other emergency situations.

By: bepsphoto

Fire commissioners may oversee emergency drills.