How do I Become a Firefighter?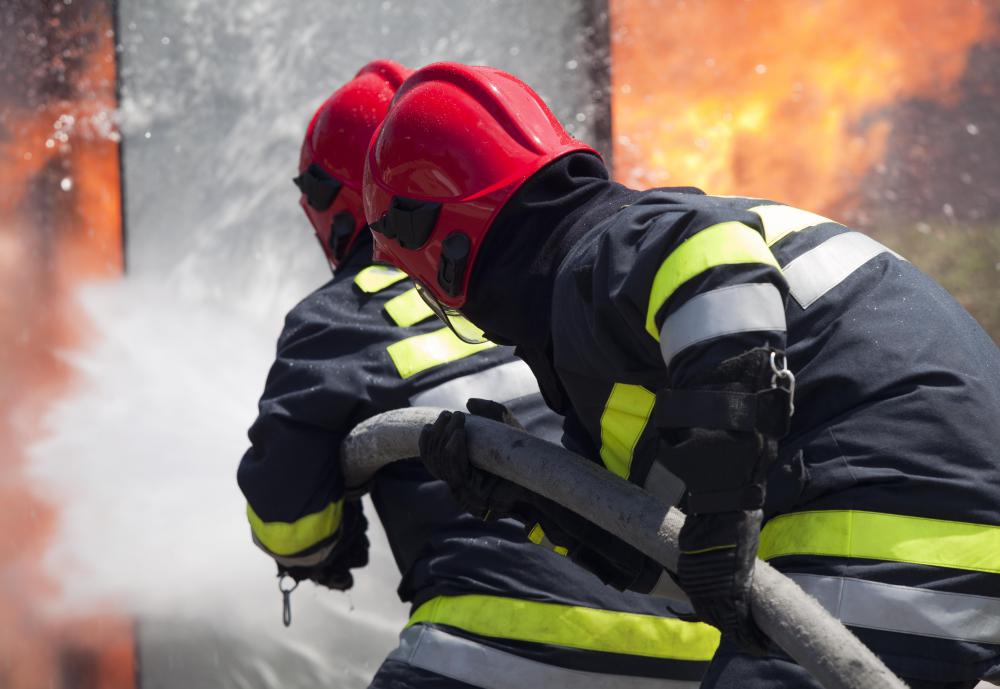 Many children dream of becoming a firefighter when they grow up. The career is dangerous, exciting, and varied: as a firefighter, you will experience a wide variety of situations on the job. Firefighting staff contribute to the areas they live in, often providing medical support and other emergency response support in addition to firefighting. They also participate in public safety education and regular fire inspections. Depending on the career you are interested in pursuing, there are a number of options available, including wildland firefighting, urban firefighting, and industrial firefighting.
Firefighters are physically fit and thoroughly trained. If you are interested in joining this profession, you should start by keeping yourself in excellent shape. You'll need to be agile and very strong. When hiring, fire departments have a physical examination which all applicants need to be able to pass. This exam includes handling high pressure hoses, breaking down doors, and other skills that are valuable in firefighting situations.
In high school, take a wide variety of classes, including a foreign language if one is offered. In some areas of the United States, knowledge of a second language such as Spanish, Chinese, or Vietnamese can be highly useful. While some fire departments will accept recruits straight from high school, many prefer recruits with an associate's degree in fire science. This will prepare you for advanced training.
In some areas, you must apply and be accepted into a firefighting department in order to receive advanced training. In other regions, it is possible to attend a school first and apply to departments afterwards. Advanced training at the time of application will give you a competitive edge. In addition, you may want to consider getting basic training in first aid.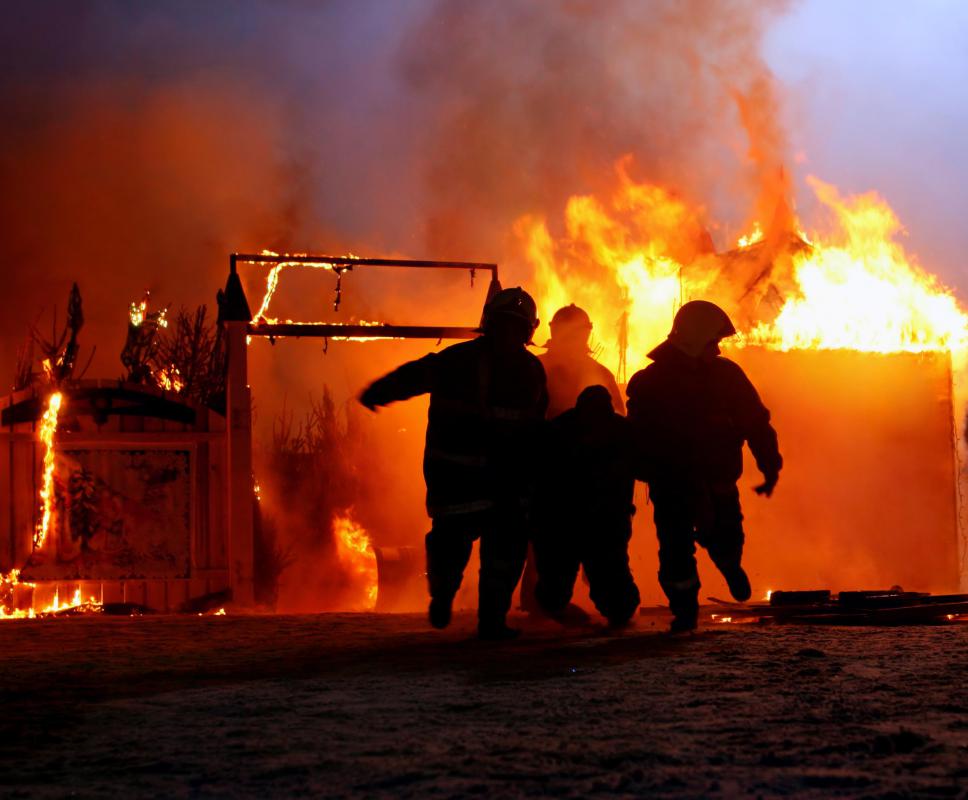 The application process begins with the civil service examination, which is administered by the department you apply to. If you pass the exam, you will be kept in the pool of available applicants eligible for advanced testing and interviews. After passing this stage, you will be sent to firefighter training. When you return, you will be accepted into the department as a member of the firefighting team.
Urban firefighters focus on structural fires in cities. Wildland firefighters are usually employed by the federal government, and work on forest fires. Industrial firefighters are trained to deal with fires unique to industrial situations, including response to chemical explosions. In small areas that cannot afford a full scale fire department, members of the community act as volunteers to fight fires. Volunteer firemen are an important contribution to the area they live in, receiving basic training and minimal pay for emergency response.
Many fire departments also handle responses to terrorism, rescue needs, crashes, and medical emergencies. Like other public safety personnel, firefighters have to attend continuing education classes in order to remain employed. Continuing education updates individuals on advances in fire science, new medical techniques, and other changes in their professional field. Becoming a firefighter is hard work, but many people find it well worth the effort.
Firefighters must be physically fit, able to handle high pressure hoses.

Firefighters must learn how to operate all of the equipment on a fire truck.

Firefighters who work for the government, in rural areas may be responsible for fighting forest fires.

An associates degree in fire science will benefit individuals applying for a firefighter position.

Firefighters typically must take a civil service exam during their application process.