What does a Nursing Assistant do?
A nursing assistant is a trained professional who supports the nursing staff in hospitals, long-term care facilities, rehabilitation clinics, and in doctor's offices in providing basic care for patients. The job can require ability to lift patients, great people skills, a sense of humor and tolerance for cleanup and care of patients who cannot fully care for themselves. Most nursing assistants, who may also be called healthcare workers, undergo training through programs offered by colleges, medical or technical schools, and through organizations like the Red Cross. Training is usually completed within a few weeks to a few months, depending upon the individual program, and classes are frequently taught by registered nurses (RNs). Most nursing assistant jobs require certification, which may be gained through participating in a class and passing examinations at the end.
The certified nursing assistant assists in the basic human needs of the healthcare profession. They may help to bathe patients, feed them, change diapers or beds, empty bedpans, and help patients to bathroom or toileting facilities. They are also trained to take vitals, which are measurements of pulse, blood pressure, and respiration, and are responsible for charting vitals several times during each shift. The nursing assistant also needs to be fully aware of any changes in vitals, and any significant changes in a patient's condition, and report such to the nursing staff.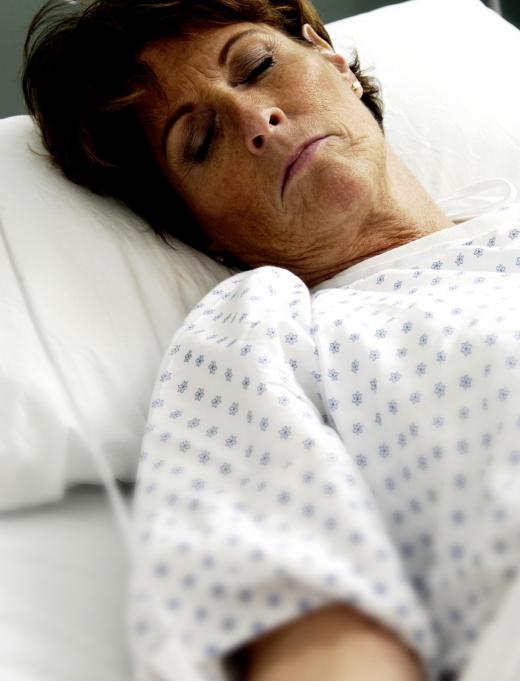 In facilities where patients are hospitalized for long periods of time, it is usually the nursing assistant, sometimes with the help of hospital orderlies, who will help patients turn over every couple of hours so they don't develop bedsores. A nursing assistant may be the first responder when a patient calls for help, and the job can require some pretty heavy lifting when patients who are ill or recovering need to get up to walk around, change their clothing, or get to the bathroom. It requires some physical strength and knowledge of safe lifting tactics to work as a nursing assistant.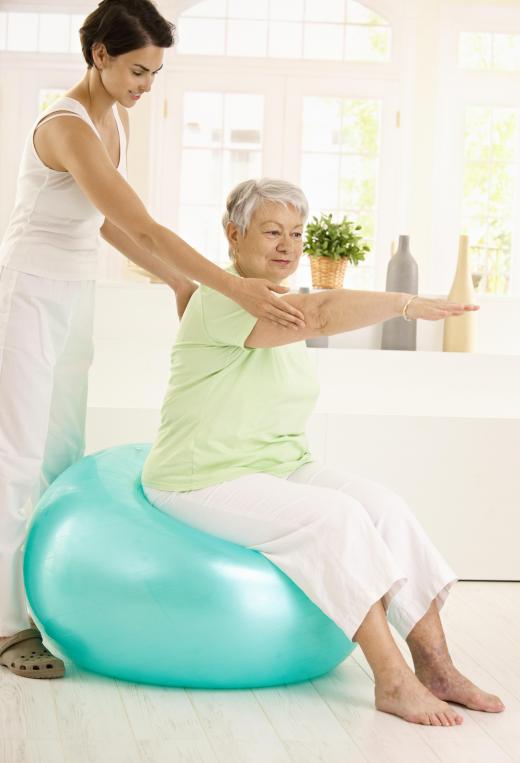 Some nursing assistants may additionally support patients by helping them with prescribed physical or respiratory therapy exercises. In long term care facilities, nursing assistants can be trained to help exercise patients who are paralyzed or in comas. These health care workers may also work with patients in home care settings, and may be the primary caretakers for patients recovering from conditions or who have long term disabling conditions.
The many jobs a nursing assistant performs frees up nurses to provide care that requires greater training, like administering IV medications and starting IVs, giving appropriate medications on time, charting and noting significant changes in a patient's health, and alerting doctors to potential problems. In many care settings, the higher patient-to-nurse ratio in recent years is a matter that can be somewhat resolved by skilled nursing assistants. Yet, the amount of work required for these assistants can be significant and exhausting when patient-to-nurse ratio is particularly high.
AS FEATURED ON:
AS FEATURED ON:
By: gwimages

In long term care facilities, nursing assistants can be trained to help exercise patients who are paralyzed or in comas.

By: nyul

Nursing assistants might help elderly patients with physical therapy.

By: chanawit

A nursing assistant may help with a blood transfusion.

By: Sandor Kacso

Nursing assistants in a long-term care facility may regularly check residents' vital signs.