A licensed vocational nurse, commonly abbreviated "LVN," is a medical professional who provides basic patient care in settings like hospitals, doctor's offices, and long-term care facilities. In some places, the term "licensed practical nurse" is more commonly used; "state enrolled nurse" is also a synonym, particularly in the United Kingdom. No matter what he or she is called, this person has an important role in the medical community and is a valued part of many healthcare teams. The specifics of these nurses' jobs are usually limited by local law in terms of how extensively they can be involved in direct services, but the work they do is often essential to making sure that each patient gets prompt and efficient care.
Basic Job Description and Jurisdictional Limitations
It can be difficult to pin down what exactly an LVN does because different places have different rules about what the job can include. Laws tend to vary between countries, states, and provinces about what responsibilities can fall to this medical professional.
Greeting patients, getting basic blood pressure and pulse readings, and taking patient temperatures are almost always within the realm of a licensed vocational nurse's responsibility. In hospitals and large care facilities, these nurses will often be charged with bathing patients and doing hygiene-related tasks, like emptying bedpans and cleaning up vomit and blood spills.
Collecting urine and blood samples may also be part of the job, along with giving injections — but much of this depends on local rules. Even though these professionals are licensed, they cannot always do things that involve direct patient care or that cross the line into "medical analysis," like making assessments about fluid readings or drawing conclusions from medical charts.
Importance of Supervision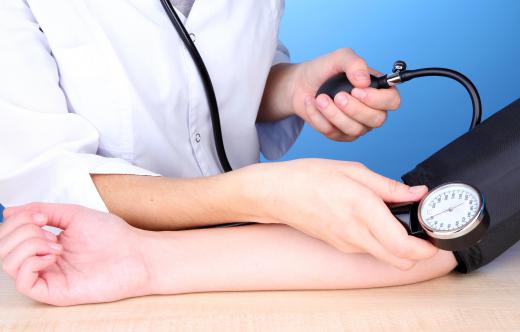 One of the things that sets LVNs apart from other nursing professionals is that they almost always have to be supervised. In most cases, a doctor or registered nurse (RN) — that is, a nurse who has more advanced training and has passed more strenuous exams — must be in charge of overseeing and guiding each LVN's work. Supervision is not always direct, which is to say that there is not always someone looking over the nurse's shoulder, but there is almost always a defined hierarchy, with the vocational nurses always coming in near the bottom of the list.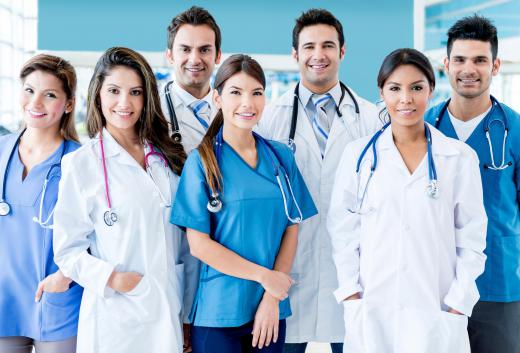 The supervision relationship usually goes both ways. While vocational nurses are closely monitored in terms of what they do, they can also use their overseers as references and sources of greater learning. LVNs who have questions about why things are done or how more advanced processes work can often learn a lot either by watching or asking their supervisors. The two often lean on each other to get through busy days, each depending on the others' expertise and skills.
In very busy hospitals or care centers, LVNs may be given supervisory capabilities in their own right, too, usually with respect to certified nursing assistants and certified medical assistants. These sorts of medical workers are usually very low-ranking staff whose main job is to pick up slack and help out with basic, routine care when needed. An LVN may be able to direct this sort of person's work when it comes to making things run more efficiently.
Training Requirements
Most LVNs complete one-year training programs that include education in anatomy, physiology, and patient care. Community colleges and trade or vocational schools are usually the best places to find these programs, and some schools even offer programs over the Internet. Classes vary in price depending on prestige and location, and not all provide the same degree of training. It is usually a good idea for prospective nurses to do at least a bit of research into training possibilities before enrolling. Looking at things like graduation rate, licensure passage history, and overall job placement are good ways of getting a feel for whether a particular course will be a good fit.
Formal training is usually only part of the process for entering the working world. In most places, LVNs must also have some work experience prior to applying for a license. This work often happens in clinics or hospitals. Most of the places that hire vocational nurses after they have earned their licenses will also offer training through internships or shadow programs, though a lot depends on individual facility needs and staff support.
Licensing varies by jurisdiction, but usually consists of a written exam covering both substantive and procedural questions. Candidates usually have to prove that they have completed an "approved" training course as well as completing any hands-on requirements before being allowed to sit for the test. Professionals often have to recertify every few years to prove that they are still up-to-date with the most recent trends and practices.
Advancement Potential
Though many LVNs work extremely hard, they typically make about half the salary of a registered nurse, plus they are not able to do as many things, including working independently. Given the structure of training and licensing in most places, though, it is often very hard for LVNs to advance based on time and knowledge alone. Gaining more responsibilities usually requires going back to school for more training.
Many people who think they want a career in nursing but are not sure if they want to put the time into a full-fledged RN training program start out as LVNs. Nursing schools often see this as an asset, as it proves that applicants are passionate about the field and their future in it. Starting out as a vocational nurse in no way guarantees acceptance into more advanced programs, of course, but it is often quite helpful.
Attractiveness to Employers
The legal limitations on what LVNs can do mean that hospitals sometimes prefer to hire RNs, since they can perform more duties and don't require the same supervision. Also, an RN can only supervise a specific number of LVNs, which is not always cost-effective. Some people predict that vocational nurses may gradually be phased out in most hospitals as a result.
The same is not always true in doctor's offices or other private practice settings. LVNs can undertake almost all of the basic tasks performed by more advanced nurses in these situations, including taking temperatures, measuring blood pressure, and recording medical history. Supervision in a doctor's office is usually under the practicing doctors and does not always involve the same liability issues as supervision required in a hospital setting. Doctors are often very interested in vocational nurses as a way of saving money, too, since lesser training usually means a smaller paycheck.
AS FEATURED ON:
AS FEATURED ON:
By: Minerva Studio

An LVN requires less training than an RN, but usually must function under a doctor or RN's supervision.

By: JPC-PROD

An LVN may have to collect blood samples from patients.

By: Africa Studio

An LVN may be responsible for taking a patient's blood pressure.

By: Andres Rodriguez

Most patient care teams include a registered nurse and several LVNs and other medical aides.

By: Monkey Business

A person seeking to become an LVN or LPN typically must pass a licensing examination, and still must often work under the supervision of an RN, or registered nurse.