What does a Private Duty Nurse do?
A private duty nurse typically provides one-on-one care for a single patient. He may work in a health care setting such as a hospital or clinic or care for the patient in a home environment. A nurse in this position may work for a hospital, nursing home, hospice, nurse staffing agency or as an independent private contractor. A person with this job may be a Registered Nurse (RN) or Licensed Practical Nurse (LPN/LVN).
Prior to the introduction of the intensive care unit (ICU) concept in hospitals in the mid 1960s, private duty nurses were more prevalent. Today's ICUs normally provide the individual attention to patients that was once only possible through hiring a private nurse. These nurses were usually hospital staff members with experience in treating patients with specific injuries or illnesses.
A nurse who provides private care typically performs the same duties as an RN or LPN/LVN who works in a hospital or clinic. He customarily monitors and evaluates the patient's condition and keeps records of the patient's progress. If necessary, the private nurse uses emergency measures to counter unfavorable health developments and administers treatments and medicines. A private nurse ordinarily communicates with the patient's physician on a daily basis.
Circumstances that require the services of a private duty nurse are generally temporary. The nurse may be hired to aid in the patient's transition from a hospital or clinic setting to his or her home or the home of a friend or relative. He is frequently required to train the in-home caregivers in dispensing medicines or changing dressings on wounds or incisions. Private nurses often supervise the home caregivers for several days before leaving them on their own to care for the patient. These types of nurses regularly remain on call for caregivers or occasionally visit the home to ensure the quality of care is acceptable.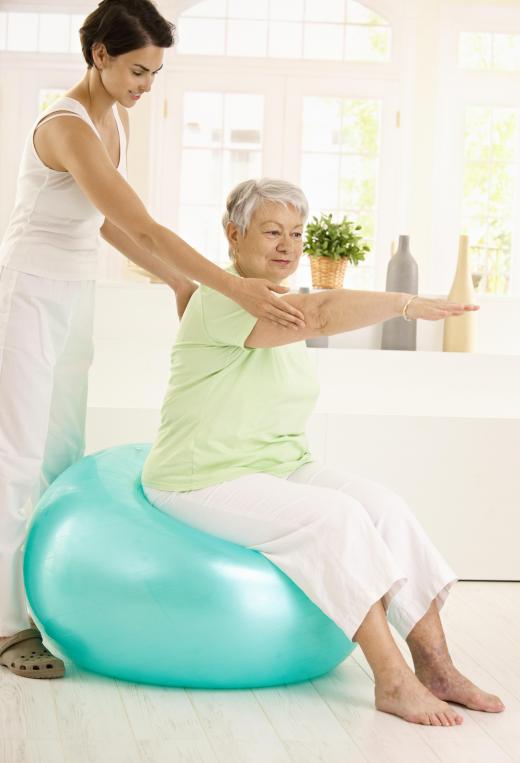 Due to the sensitive nature of his job, a private nurse is generally expected to be discreet. He and his patient commonly benefit from his good communication skills with the patient's doctor and caregivers. Being adaptable to changing environments is normally considered a plus for a private duty nurse.
The educational requirements for private duty nurses are the same as those for an RN or LPN/LVN and include a bachelor's degree and nursing license. Several years of nursing experience in a hospital or clinic are generally preferred for a position as a private nurse. Some positions as this type of nurse require a specialty in certain areas such as obstetrics, cancer or psychology.
AS FEATURED ON:
AS FEATURED ON:
By: Minerva Studio

A private duty nurse may work in a hospital setting.

By: michaeljung

Private duty nurses are responsible for performing specialized medical tasks and taking patient vital signs.

By: nyul

Private duty nurses may help with physical therapy.

By: Sanjay Deva

Several years of service in a hospital or clinic are generally preferred for a position as a private duty nurse.

By: Sandor Kacso

A private duty nurse may work in nursing home with the elderly.

By: Gabriel Blaj

Private duty nurses may provide emotional support to the elderly.

By: godfer

Private duty nurses try to keep elderly residents occupied with different activities.