What Does a Retail Sales Consultant Do?
A retail sales consultant is the backbone of any retail business, providing expert advice to customers, driving sales, and ensuring a positive shopping experience. They understand products in-depth, helping customers make informed decisions. But how do they master these skills? What training is required to become a retail sales consultant?
A retail sales consultant is responsible for helping customers find products and services that best meet consumer needs, while helping to increase the sales of the department and/or store for which he or she works. They may work in any type of retail environment selling anything from simple commodities, such as organic food products, to complex technology products or high-end luxury items. Aside from working the sales floor, retail sales people may also make financial transactions, help customers learn how to use a product, stock store shelves and take inventory, prepare products displays, affix price tags, and handle point-of-sale systems. In addition, retail sales people are also usually responsible for detecting and reporting occurrences of shoplifting as well as expected to know the store procedures for handling such incidents.
Upon hiring, a retail sales consultant is expected to attend and successfully complete on-the-job training requirements. Such training will often begin with learning sales strategies and customer service technique. All new hires, regardless of the organization hiring or employees experience, will need to learn about the company's products and services as well as store operating procedures. Sales persons hired to sell complex or high-end products and services will often need to undergo specialized product training to learn the required information needed to assist customers effectively. Each time the company introduces new products or services, retail sales personnel will need to learn about the product's benefits and features in order to represent them accurately, which means ongoing training is part of the job.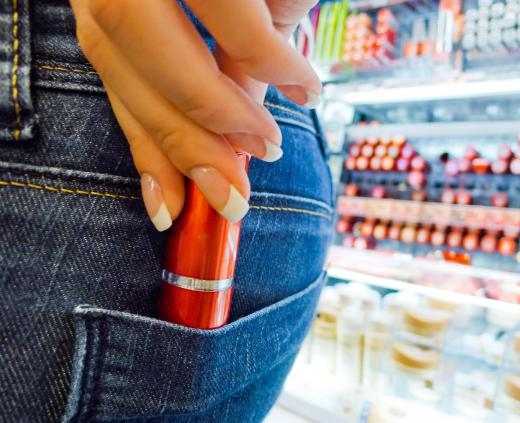 Excellent interpersonal skills are crucial once a retail sales consultant begins working on the sales floor. Sales consultants will spend most of their time approaching customers and offering assistance, inquiring about customers needs, recommending products, and explaining both features and benefits of those products. Occasionally, sales consultants may have to exhibit patience and tact as part of their effective communication skills, particularly when dealing with indecisive or difficult customers. One of the downsides to the job is that personnel usually have to stand on their feet for long periods at a time.
Schedules may vary immensely for a retail sales consultant, and staggered hours are usually the norm. This sometimes includes working late evenings and/or weekends. Holiday periods usually require work, rather than taking time off, and vacations are often not allowed during these time periods. While the majority of sales personnel work on a full-time basis, sometimes there are part-time positions available for those who need a little more flexibility in their schedule. Often, however, retail sales jobs selling big-ticket items will require a full-time commitment.
AS FEATURED ON:
AS FEATURED ON:
By: Gina Sanders

A retail sales consultant should be prepared to handle shoplifters.

By: jura

A retail sales consultant will work the floor and assist customers with products they're interested in purchasing.

By: WavebreakmediaMicro

Retail sales consultants may determine which merchandise is more popular with customers.

By: Tyler Olson

A retail sales consultant may take store inventory.

By: bertys30

Schedules may vary greatly for retail sales consultants, and staggered hours are usually the norm.

By: andreaxt

Retail consultants suggest different campaigns to increase sales.

By: Monkey Business

A retail sales consultant may need to use a barcode scanner to track merchandise or record purchases.

By: DragonImages

A retain sales consultant is expected to successfully complete on-the-job training requirements.

By: pressmaster

A retail sales consultant should have exceptional interpersonal skills.