What Does a Technical Sales Engineer Do?
A technical sales engineer is responsible for providing customer support in the sale of technical products, such as computer hardware or software. This position is an important component in the sales process of a technology company as the technical sales engineer works directly with customers in order to ensure that they understand how to configure and operate the equipment. Generally, a technical sales engineer works with the sales team to provide support, but can also be responsible for directly selling products and services to potential clients.
The daily routine of a technical sales engineer would include determining the technical requirements of a potential customer and configuring a solution to meet his or her needs. Technical sales engineers also frequently work with the sales team to create and execute a sales strategy to win the business of a major account. Someone in this position would also be responsible for demonstrating the product to potential clients and educating them on the benefits it provides. Sales engineers are consultative in nature as the responsbility for closing the sale often lies with the sales team. The customer-centric nature of this position requires frequent travel, as engineers are often required to meet with prospective customers and attend numerous sales and marketing meetings.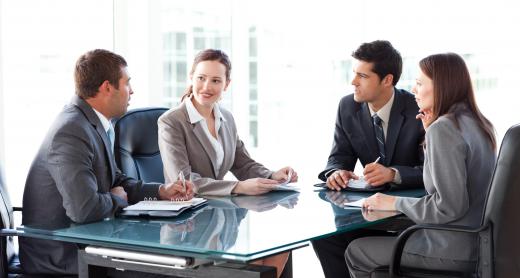 Individuals looking to acquire a technical sales engineer job will typically need to have a bachelor's degree in engineering, chemistry or computer science and should have some level of sales experience as well. Due to the nature of the position, technical sales engineers need to have a strong background in math and science. Although this position is technical, the person in this position is constantly working directly with customers; therefore, it is extremely important that a technical sales engineer have great interpersonal skills in order to effectively communicate the features and benefits of the company's products and services.
The United States Bureau of Labor Statistics estimates that the demand for technical sales engineers is expected to grow in step with technological advances. The competition for technical sales engineer jobs is fierce due to the high income potential and the prospect of receiving stock options and bonuses. Individuals who are able to successfully combine the technical nature of the business with the interpersonal skills needed to communicate effectively and solidify relationships with potential clients would be ideal candidates for a technical sales engineer job.
AS FEATURED ON:
AS FEATURED ON:
By: WavebreakMediaMicro

Technical sales engineers frequently work with a sales team to create and execute a sales strategy.

By: Monika Wisniewska

Technical sales engineers must be able to recommend the computer hardware and software program that will meet a client's needs.

By: DragonImages

A technical sales engineer must learn to work through the sales process.