What is a Retail Store Manager?
A retail store manager is one who oversees the operations of a retail establishment, from a small gift shop all the way up to a large discount store. He or she typically reports to the owner of the business, in a smaller setting, or to a regional or general manager in a larger corporation. The specific responsibilities of a retail store manager vary depending on the size of the business and the amount of other employees, but usually involve a great deal of delegation.
A retail store manager may be responsible for interviewing and hiring new employees, with or without the help of a human resources representative. Once the manager has made a hiring decision, he will need to assign someone to train the new employee, if he cannot do it himself. Conversely, a store manager will be in charge of firing employees who do not work out for the business. The store manager may also need to make schedules for employees on a weekly or monthly basis.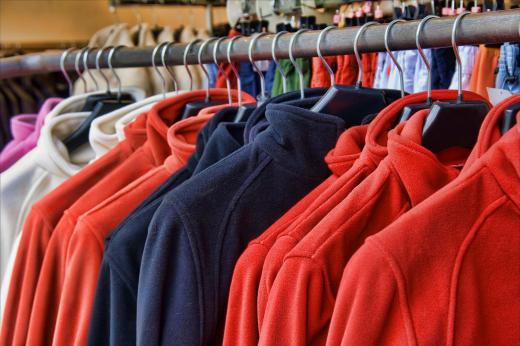 In addition to his or her work with employees, a retail store manager is likely responsible for keeping stock at appropriate levels. He or she may need to order stock directly from the manufacturer, or in a larger chain store, he may order merchandise from a central location that services all the stores in the chain. When the goods arrive, the manager may need to inspect them to be sure they are correct, and to sign for them. He needs to take regular inventory of the goods in his store, to see if it is serving the needs of the customers. In addition, a store manager often works with the advertising department as well.
Accounting and bookkeeping responsibilities may also be part of a retail store manager's job description. In addition, he or she needs to be able to motivate employees to work hard and provide good customer service, while enforcing any store policies. If any problems arise between employees, the manager may need to help them work it out. He may also need to step in to provide customer service and solve any disputes that a lower-level employee cannot solve. He or she also needs to be able to effectively delegate work and responsibilities to supervisors, cashiers, stock clerks, or any other employees without micromanaging.
A retail store manager often has a bachelor's degree in business or a related field, but it is not always necessary with satisfactory experience. In a larger establishment of chain stores, a store manager may be able to move up and become a branch manager or regional manager. Some stores offer management training programs for employees who are interested.
AS FEATURED ON:
AS FEATURED ON:
By: maigi

Retail store managers typically have significant experience in the retail industry.

By: Monkey Business

Retail store managers oversee personnel, sales, displays, and inventory.

By: Kadmy

Store managers often gain experience as a cashier.

By: adisa

Retail managers might operate a chain store.

By: Robert Kneschke

Particularly at small retail stores, a manager may work on the sales floor, providing customer service and resolving disputes.