What does a Customer Service Specialist do?
A customer service specialist is a person who represents a company while communicating with its customers, whether face-to-face, over the telephone, over the Internet or through another method. Also referred to as a customer service representative, this person might perform a broad range of tasks to meet the need of the company's clients. For example, he or she might provide support for the company's products and services, take order requests, answer questions, resolve complaints or even make sales. Customers often view customer service representatives as the eyes, ears, faces and voices of the company.
Job Duties and Training
The primary job duties of a customer service specialist are often to handle complaints, explain the company's policies and provide information about products and services. Training is often required by employers to guarantee the accuracy of the information given. These representatives also need excellent communications skills, so those skills might be a prerequisite for the job and could be further developed through training by the company.
Work Settings
There are many settings where a customer service specialist might work, with some of the most common being inbound call centers, help desks and customer service counters. In a call center, the specialist answers incoming phone calls from current and potential customers. A help desk is often used by technology-related companies to provide support from products and services, and a representative might communicate with customers by telephone, through email or in a live Internet chat. Many types of companies have customer service departments that allow clients to go to a counter and speak face-to-face with specialists to have their questions answered or their problems solved.
Questions, Complaints and Sales
A customer service specialist typically needs to be able to help clients with a wide variety of issues. For example, a customer might call a company to question a charge on a bill or to complain about a product or service. In these cases, the specialist not only must have knowledge about billing procedures, products and services, he or she also must know how to solve these problems without losing the customer for the company. In addition, the representative might be able to make sales in certain situations, such as encouraging customers to upgrade to better products, or services.
Beneficial Characteristics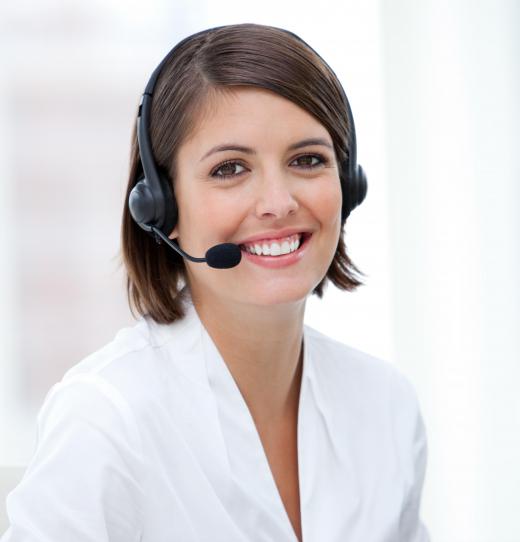 The customer service industry can be both challenging and rewarding. A customer service specialist generally needs to have a clear understanding of his or her role in the company and must be able to maintain a positive relationship with the customer. It is not uncommon for a specialist to interact with angry customers, and it is vital for the representative to stay calm, communicate effectively and make the experience a positive one for the customers. These representatives often need to have computer skills and might be helped by learning business writing and business math skills.
AS FEATURED ON:
AS FEATURED ON:
By: Minerva Studio

A customer service specialist may communicate with customers via telephone.

By: Tyler Olson

A customer service specialist may answer customer questions about a company's services.

By: Syda Productions

Customer service representatives have to treat customers well, even if they're having a bad day themselves.

By: WavebreakMediaMicro

A customer service specialist might work at a call center, or a help desk.

By: Tyler Olson

Customer service specialists need excellent communication skills and patience.