What Does an Assistant Construction Superintendent Do?
An assistant construction superintendent oversees projects at job sites in the building construction, heavy construction and civil construction industries. In conjunction with their superiors, assistant superintendents manage the building, repair and maintenance of bridges, tunnels, new homes, office complexes and more. Depending upon the size of the project, he or she might report to a construction superintendent at the job site or might be the main supervisor at the site, reporting to the project's overall manager. A person in this role is an employee of the project contractor.
The tasks of an assistant construction superintendent might include hiring craftspeople and laborers, assigning work, planning the allocation of building materials, managing budgets and tracking project schedules. A person in this role might also oversee project subcontractors and suppliers and interact with local government agencies or other client organizations. Day-to-day work at the job site for the assistant superintendent can include both administrative and technical responsibilities.
In a typical day, he or she might meet with subcontractors and suppliers and inspect carpentry, pipe fitting or other work in progress. Reviewing blueprints, taking inventory of incoming materials and performing employee reviews also are part of the job. Sometimes a person in the role of assistant construction superintendent is called an assistant superintendent, assistant field superintendent or another related title.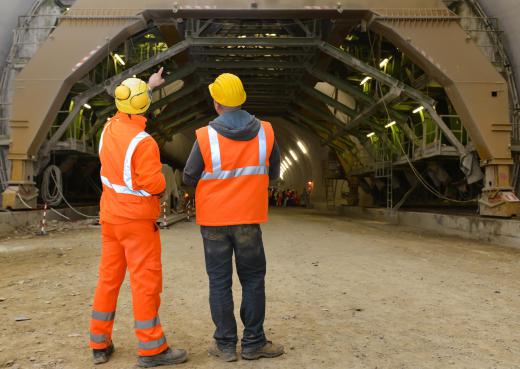 A person in this role should understand and enforce safety rules at the job site. Assistant construction superintendents must be knowledgeable about local and regional building codes, regulations and procedures. Solving problems also is an important part of the job of the assistant superintendent. Strong skills in the areas of planning, organizing, communicating and leadership are necessary to perform this job successfully. A strong attention to detail also is a desirable trait for people working in this role to have.
Computer skills and knowing how to use word processing, spreadsheet, scheduling and other software is helpful for assistant superintendents. Knowing other languages can be important, depending on where the project is located and the backgrounds of the workers. Math affinity and good spatial reasoning skills to read blueprints and understand how all the parts come together can be important in this career.
The educational backgrounds of people working in these positions vary. Some assistant construction superintendents are college graduates with degrees in civil engineering, construction management, structural engineering or related areas. Others have worked their way up through the trades, demonstrating exceptional leadership skills and technical knowledge. People coming up through the trades sometimes will also gain outside training in project management and administration to complement their technical skills.
AS FEATURED ON:
AS FEATURED ON:
A man working on a construction project.

By: viappy

An assistant construction superintendent's duties often includes assigning work, hiring laborers and enforcing safety codes on a project.

By: leekris

An assistant construction superintendent might manage the construction of new homes.