What are the Different Flight Attendant Jobs?
Flight attendants make sure that airplane passengers are kept safe and comfortable at all times. They inform people of safety measures and cater to their needs. Flight attendant jobs can be very fast-paced and stressful, though attendants enjoy perks,such as free travel to new locations. There are several different flight attendant jobs available with commercial airlines as well as private enterprises. With enough training and experience, individuals have the opportunity to advance to supervisory and management careers.
Most flight attendant jobs are found with large commercial airlines. Flight attendants perform inspections of seats, safety equipment, and emergency doors before flights to ensure that everything is in working order. Attendants are often required to stock bathrooms and food carts prior to takeoff. They help passengers board planes, find their seats, and store their belongings. Flight attendants give passengers details about the flight and destination, explain emergency procedures, and provide goods such as pillows, drinks, headphones, and magazines.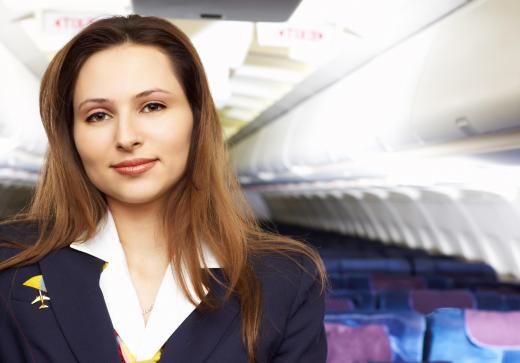 To become a flight attendant for a commercial airline, one must typically have at least a high school diploma or GED. New employees must take a formal training course, which may last between three and eight weeks. New flight attendants learn about safety and emergency procedures, first aid, customer service, and company policies. After training is completed, attendants in the United States receive certification from the Federal Aviation Administration. Other countries have specific government agencies which provide licensing or certification for new flight attendants.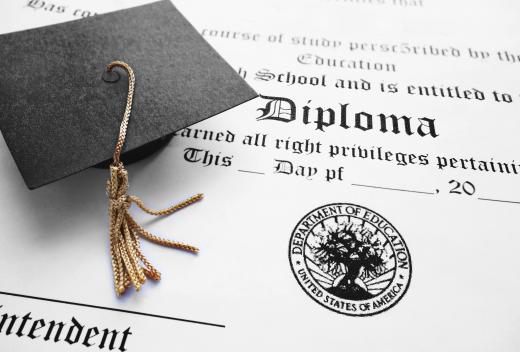 New flight attendants typically assume reserve status. Reserve flight attendants are usually on call to fill in for sick or vacationing attendants on little notice. After at least a year of being on reserve, attendants often find more steady work, though hours, times, and destinations can still be uncertain. Those with the most seniority are given scheduling priority and the most stable hours.
There are several opportunities for advancement to other flight attendant jobs. Lead flight attendants supervise crews of attendants while performing similar duties. Leads are typically flight attendants who have worked for several years and proven themselves capable of managing on-flight operations. Attendants might also find jobs as employee trainers, human resources personnel, or general administrative professionals with an airline.
Some businesses and governments hire flight attendants for private flights. Private flight attendants usually have previous experience on commercial airlines. They typically do not have set schedules or advance knowledge of what will be required of them. As with commercial flight attendant jobs, those working for a private corporation are expected to be extremely friendly and helpful to passengers at all times.
AS FEATURED ON:
AS FEATURED ON:
By: starush

Most flight attendant jobs are with commercial airlines.

By: zimmytws

A person must have a high school diploma to begin a flight attendant career.

By: Colin Hanrahan

Flight attendants are tasked with instructing passengers on how to react in case of an accident.